Tinned fish. Jorts. Strawberries. Hot. Feral. Sloth. Yacht. Beef. Slug. Tomato.
What do all of these things have in common? It's not some bizarre car crash of a shopping list. Believe it or not, these are all the types of 'girl summer' that we've found online — so far, that is. Another five have probably cropped up already.
The persistent trend of assigning a 'girl summer' label to anything and everything has taken over TikTok and we can't seem to go a day without another name for a random activity. Now, Gen Z seemingly views their wardrobes and social calendars exclusively through the lens of a certain aesthetic: the 'rot girls' are curling up in bed, the 'hot girls' are on hot girl walks and taking selfies with the 0.5x lens, while the 'rat girls' are scampering between night clubs and parties, without a second thought to deodorant.
And it's not just online: the compulsion to whack 'girl summer' at the end of every noun under the sun has fed its way into our everyday vernacular. But whether you find them inspiring, comical, ridiculous, or all of the above, aren't they just becoming a bit... much?
So, what actually is a 'girl summer'?
First, let's get this straight. What does it actually mean to have a '[insert random object/animal/fruit] girl summer'?
The origins of this trend can be traced back to Megan Thee Stallion's 2019 track 'Hot Girl Summer', the title of which has become a self-affirming call to arms for Gen Z women on all platforms of social media. According to Thee Stallion herself, 'hot girl summer' is 'basically about women — and men — just being unapologetically them, just having a [good] time, hyping up your friends, doing you, not giving a damn about what nobody got to say about it.'
But the trends that have followed are often less about how you act, and more about a social media aesthetic or a makeup look. Take strawberry girl (rosy, natural makeup, inspired by Hailey Beiber), latte girl (bronzed, tanned skin), or yacht girl (a Gen Z spin on timeless nautical style), for example.
What's more, it's pretty easy to launch your own. Apparently all it takes to start a new brand of 'girl summer' is by wearing a bold colour, as demonstrated by celebs who all have their own army of devoted Gen Z fans. Selena Gomez launched both lemon girl summer and orange girl summer simply by donning — yes, you guessed it — yellow and orange clothes. Megan Fox's peachy pink look meant she was likened to a salmon. Today, I'm wearing green. I hereby launch iceberg-lettuce girl summer.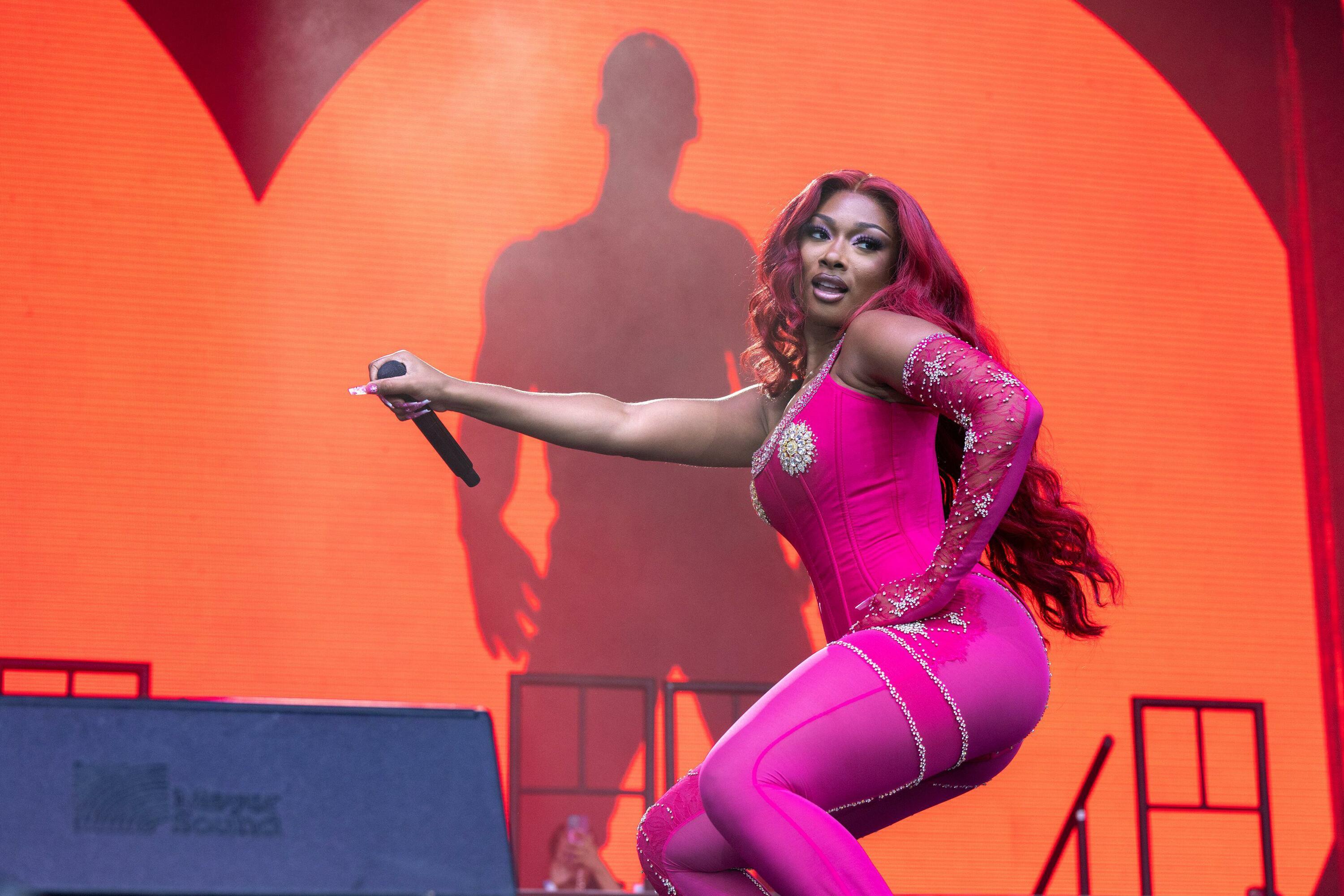 Tomato girl summer is the latest to truly explode. Personally, that's how I might describe myself after just 10 minutes in the British sun — if it ever reappears. However, after @girl.things57 posted a mood-board style TikTok of chic summer dressing inspired by a relaxed lifestyle somewhere on the Mediterranean, this version of summer has really gained some traction. Searches for 'tomato girl makeup' more than doubled last week in the US, and according to TikTok, #tomatogirlsummer has 6.7 million views.
Creators on TikTok have essentially regurgitated the Italian ideal of 'the sweet life': days of wandering dreamily through farmers markets and villages, hair casually thrown up with a chic wicker basket slung on an elbow. It's all very elegant, but fundamentally, quite unrealistic — how many of us have a villa on the riviera to truly live our tomato fantasy?
'Girl Summer' isn't new, actually
The hashtag #hotgirlsummer has almost four billion video views on TikTok. But the supposedly empowering message behind having a 'hot girl summer', or whatever kind you choose, isn't necessarily a new concept. According to Dr Michael Skey, a senior lecturer in communication and media studies at the Loughborough University, it has a longer history within pop culture.
I suggested we have a 'tomato girl picnic' before realising how ridiculous I sounded, so we just had a regular picnic instead

— they are the same thing, after all
'If you went back to the Spice Girls and the girl power [message they championed with their music], I think you can see the roots of things like hot girl summer there,' Dr Skey says. 'This trend has a longer history than the past couple of years.'
But hot girl summer hasn't necessarily maintained its original DGAF message: instead, it's morphed into a wellness movement. Under the #hotgirlsummer hashtag you'll now find videos on everything from flirting advice to healthy recipes, 'how-tos' on achieving the perfect glow-up and exercise routines. They're perfectly curated, shiny and impossibly demanding. Some of the videos feel eerily similar to type of posts you'd see from the Facetuned Instagram influencers of the early 2010s, who claimed that only eating a certain type of fruit would be the key to perfect abs and flowing hair.
But it's not just the hot girls who are to blame. A lot of these trends entail looking your best while living your chosen life, so no wonder it's becoming exhausting. 'While the message is be yourself, actually, the main representation is of the same standard women repeatedly — slim and conventionally attractive,' Dr Skey said.
'Mostly they [the trends] just seem like an aesthetic,' says Chloe Finney, 22. 'Whenever I see a video on 'girl summers', I tend to think they act like that for the video. People may see these and think 'she's hotter than me', 'her life is perfect', etc, when actually it's just a snippet of their life which they've most likely changed for the video.'
However, there is a growing rebellion against all these uber-glossy 'girl summers'. Elle Fanning coined potato girl summer, and of course there's rot girl summer, defined in the Urban Dictionary as 'like hot girl summer but for girlies that just rot cutely in their room all day.'
The ultimate antithesis, though, is 'rat girl summer'. Initiated by writer, content creator and TikTok user @lolaokola, it's essentially a celebration of 'scurrying around on the streets, nibbling on our little snacks, and generally finding ourselves in places we have no business being in.' 'Rat girl summer' is soaring in popularity. Google searches in the US for 'rat girl summer' increased by 750 percent in the past week and #ratgirlsummer has 46 million views on TikTok.
Does anyone actually live by a 'girl summer'?
It's easy to just dismiss these labels as silly trends which live online, but many have worked their way into the IRL – whether we like it or not.
On Friday, August 4, a venue in New York held an official 'rat girl' party. The proceeds were donated to charity and the description of the event called for attendees to 'get ready to scurry and get into some mess' – whatever that means. Meanwhile, the explosion of 'hot girl summer', or the fact that it's successfully reappeared for a fourth year in a row, might be related to our collective post-pandemic trauma of being trapped inside, and it serves as a reminder to never take having a fun, maskless, carefree time for granted ever again.
If anything, the nauseating romanticising – if referring to yourself as a sloth can be romantic – is a by-product of the TikTok echochamber
Our compulsion to label everything has reached new extremes and the echo chamber of TikTok is largely to blame. If we look hard enough, we could probably find a 'girl summer' label for every aspect of our social lives. But that doesn't mean I want to. I'd like to go out to a bar and order a Hugo without having to toast to 'spritz girl summer.' I'd like to venture outside of London without being lauded for launching my 'adventure girl summer' and I'd like to make a measly attempt at some yoga, and not tie myself to a 'healing girl summer.' It's a tiresome attempt to get likes and follows, and for the most part, doesn't really mean anything.
At the end of the day, a 'tomato girl summer' picnic is a picnic, a 'hot girl walk' is a walk, and 'rat girl summer' is basically a litany of messy nights out. They're fine as they are. Let's just leave it at that.