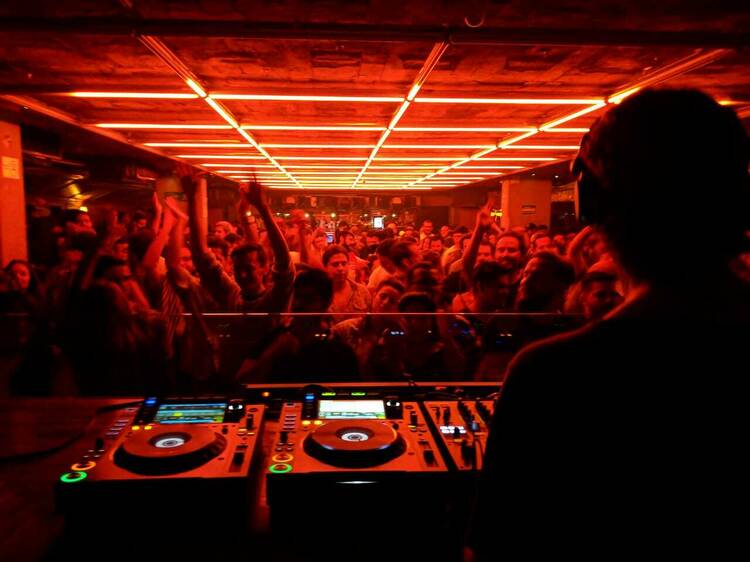 Photograph: Bar Americas
Guadalajara, Mexico
It may be little explored by foreigners, but Guadalajara is known by many Mexicans as the country's cultural capital – and right now, Colonia Americana is the epicentre of its underground scene. Located right next to 500-year-old El Centro, it's an edgy blend of art deco and neoclassical mansions with artists' squats and warehouses containing some of the city's best music venues – shout out to Segundo Piso Music and Bar Americas: Latin America's answer to Berghain. The plaza around neo-gothic Templo Expiatorio del Santísimo is prime for people-watching at any time of the day thanks to its many food carts and street performers. Creative locals sit with their laptops in any number of sleek cafés (try Café Correcto or Lluvia) and sip local tequila in dive bars on Chapultepec Avenue long into the night.
The perfect day Browse contemporary art in Tiro Al Blanco before tucking into chilaquiles and coffee in its courtyard café, Modo. For more art, check out Gamma and Paramo before heading to vibey Chapultepec Avenue to browse its weekend handicrafts market. An evening here starts late and ends early: feast on flame-licked seafood at Veneno, sink a mezcal at Pare de Sufrir and let loose on the dancefloor at Bar Americas.
Plan your trip The Guadalajara International Film Festival, the most important celebration of independent cinema in Latin America, happens in March. Catch screenings as well as live events at the University of Guadalajara.
🇲🇽 Check out the best things to do in Mexico