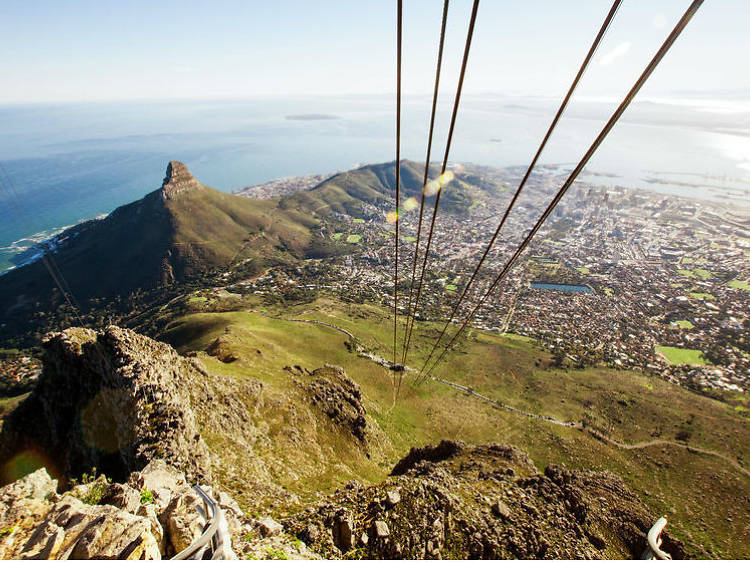 Photograph: Get Your Guide
What is it? Table Mountain has long defined this corner of South Africa, from the early San people's reverence of 'Hoerikwaggo' (the 'mountain in the sea') to modern-day locals who'll use it to give you driving directions. There are myriad hiking routes to explore or there's the option to ride the scenic aerial cableway and be whisked to the top in a few minutes.
Why go? The views are spectacular, with panoramic vistas over city and ocean. On the summit you'll find a choice of easy paths to explore and longer hikes to the 'back table' – but be warned that cloud cover (known locally as the tablecloth) can swoop in suddenly and obscure the panorama completely.